Sydenham Methodist Church
Welcome to our church website.  We hope that you will get a sense of who we are and what we value.  Due to the latest restrictions we will not be meeting in the church for the next while.  Our services will be live via Zoom (ID 745 734 7211) at 11.00am each Sunday morning. The services will also be recorded and we invite you to watch at your leisure.
Prayer
We are ordinary people who believe in an extraordinary God.  Can we pray for you?
11.00 am Morning Worship via Zoom
ID 745 734 7211 
During the season of Lent we will join together as Methodists in east Belfast on Wednesdays at 7.30pm to share in Bible studies of 'Characters at the Cross.'  Details are on the flyer.  Everyone is welcome.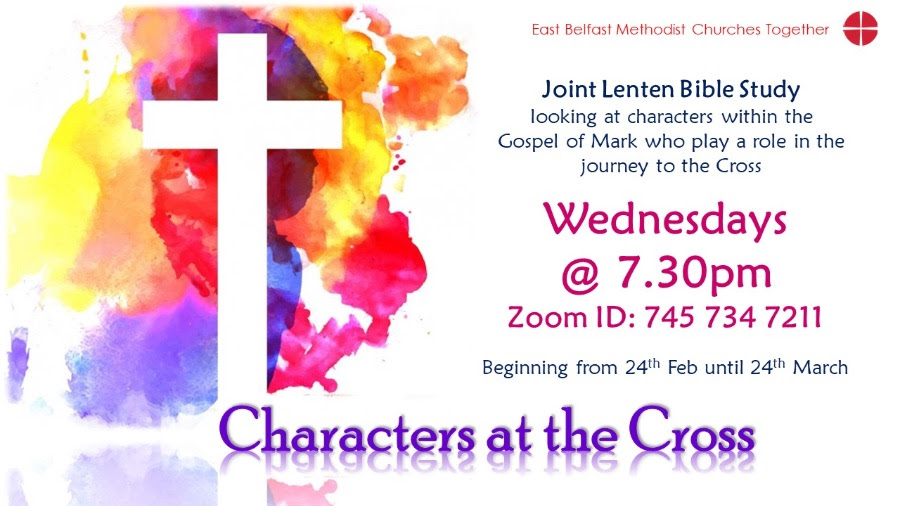 Have a look at some of our recently recorded special services.
 Sign up for weekly emails to keep up to date with church news