Table Quiz – Friday 28 February 2020 at 7.30 pm
This fun event will be hosted by Hannah Fullerton to raise funds for a project she will be visiting in Ecuador that seeks to support indigenous communities with infrastructure and education. 
TOM 31 weekend – 18 – 20 October 2019
'Team on Mission' visited our church for a weekend of fellowship & activities which included a games night and a quiz night, the Sunday morning service and Messy Church.
World Development & Relief 50th Anniversary!
2019/20 is a special year for the Methodist Church in Ireland, as we celebrate the 50th Anniversary of World Development & Relief.
To mark this milestone, WDR are looking for 50 people, churches, youth groups or families to run a Footprints Fundraiser. This can be anything you like; a coffee morning, table quiz, sponsored walk … WDR staff Tim & Laura will be happy to help you in any way they can.
If you'd like to play your part in the fight against poverty, email worlddevelopment@irishmethodist.org or call 028 9076 7969.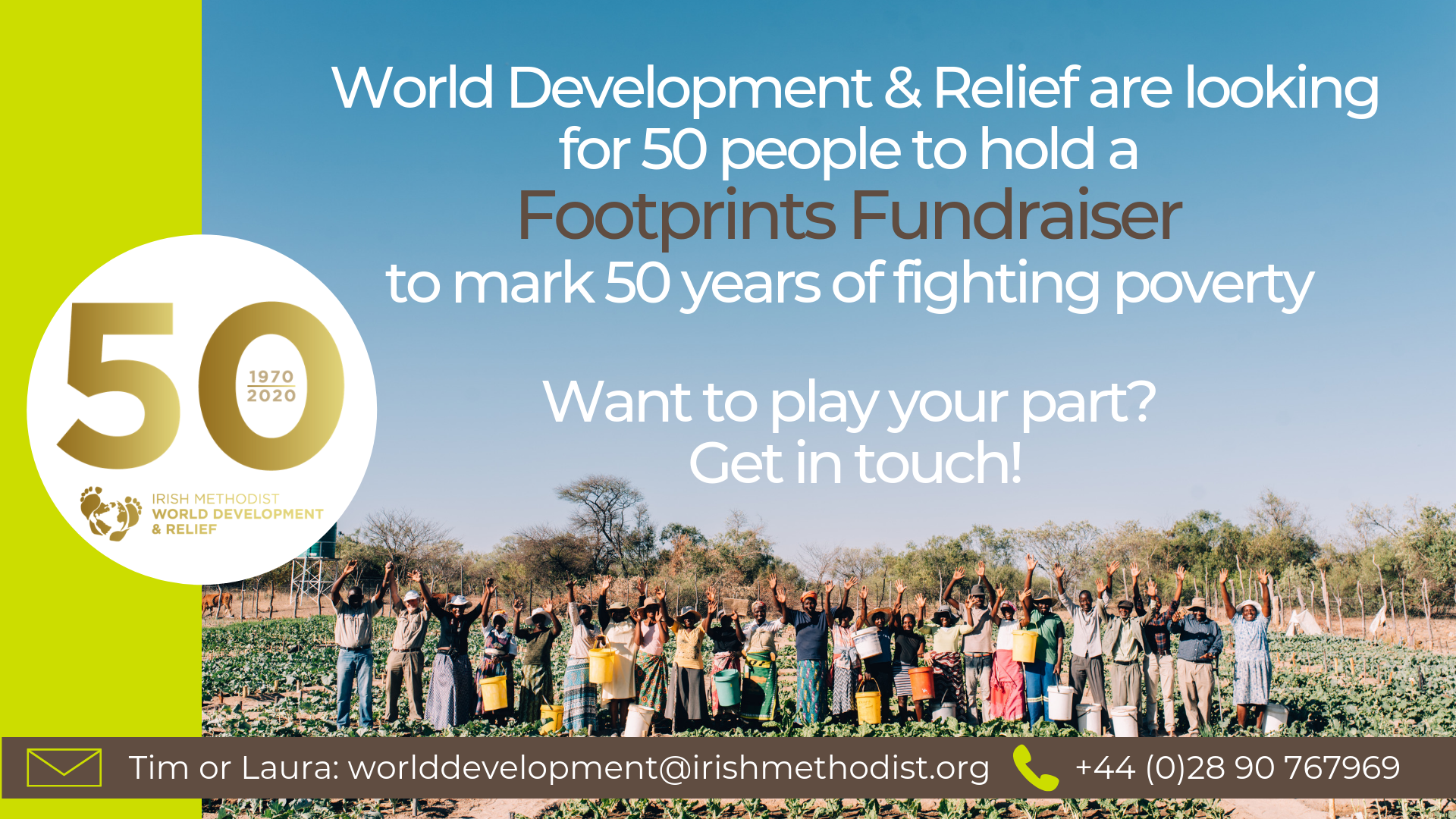 A 'Super' time was had by all the children who came along to our Holiday Bible Club during the first week of July, as they learnt what it meant to be a superhero through bible stories, games, crafts & fun.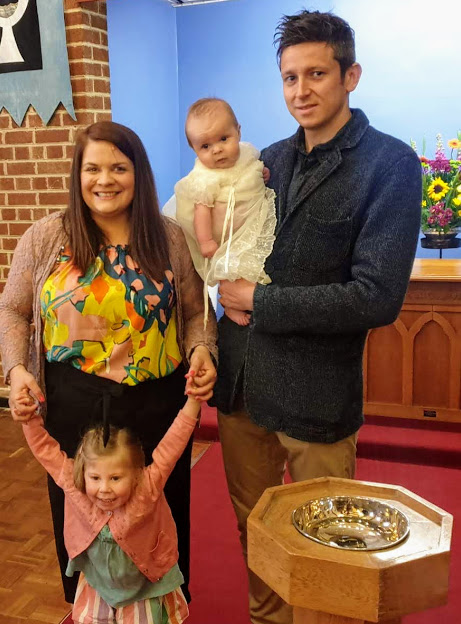 On Sunday 26 May 2019 we joined with family & friends to celebrate Reuben's baptism. We pray for God's blessing on him, his mum and dad, and big sister, Sophia.
On Easter Sunday morning, 21 April 2019, we welcomed 4 young people into full membership of The Methodist Church in Ireland.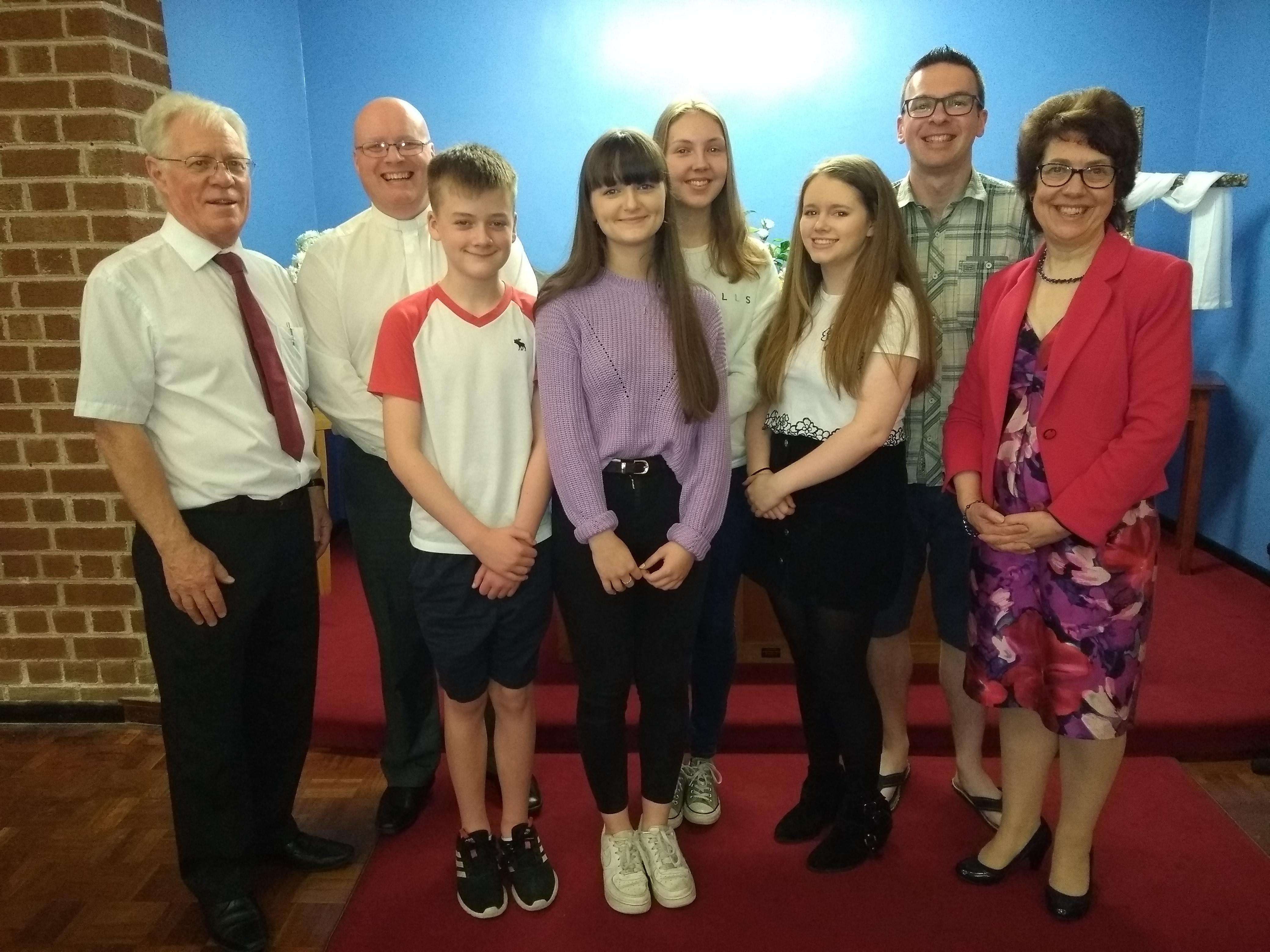 On Sunday 7 April 2019 we celebrated the 90th anniversary of Girls' Brigade in our church.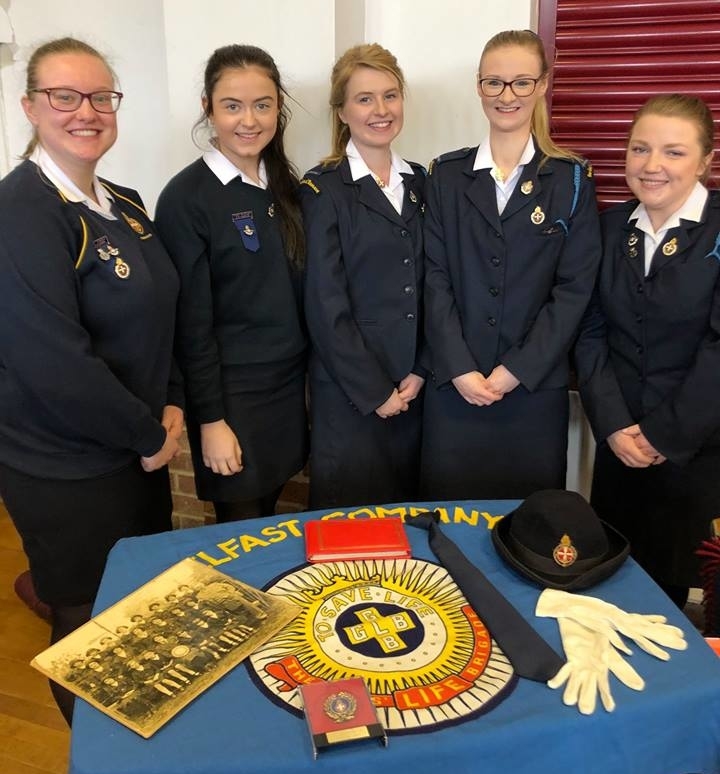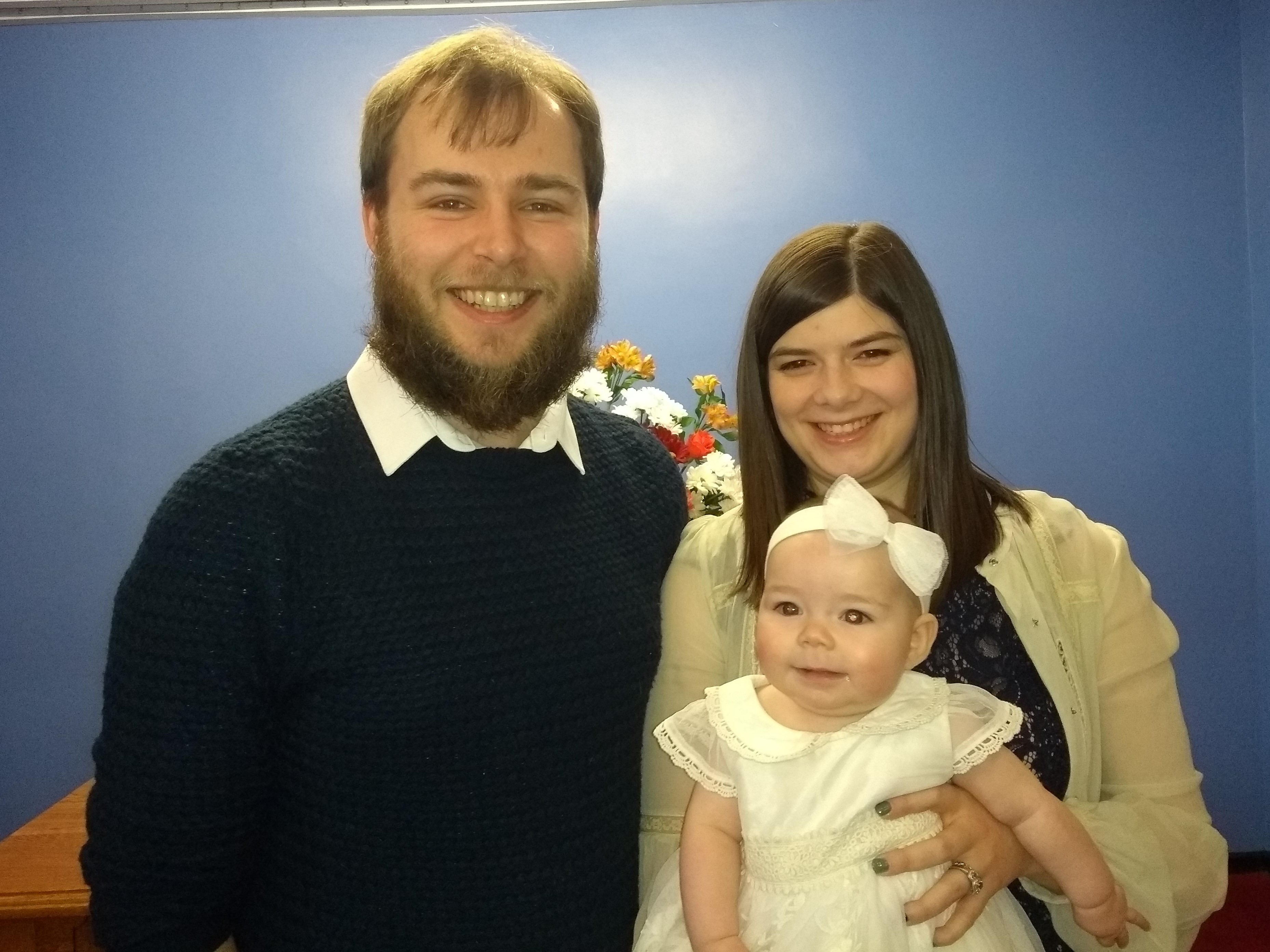 We welcomed another addition to our church family on Sunday 31 March 2019, as we celebrated Junia's baptism with dad, Peter, mum, Faith, and all her family and friends. It was a real family affair!
Welcome to the family!
We were privileged to share with the family and friends of Matthew at his baptism on Sunday 17 March 2019. We pray for God's continued blessing on Matthew and his mum, Laura and dad, Michael.