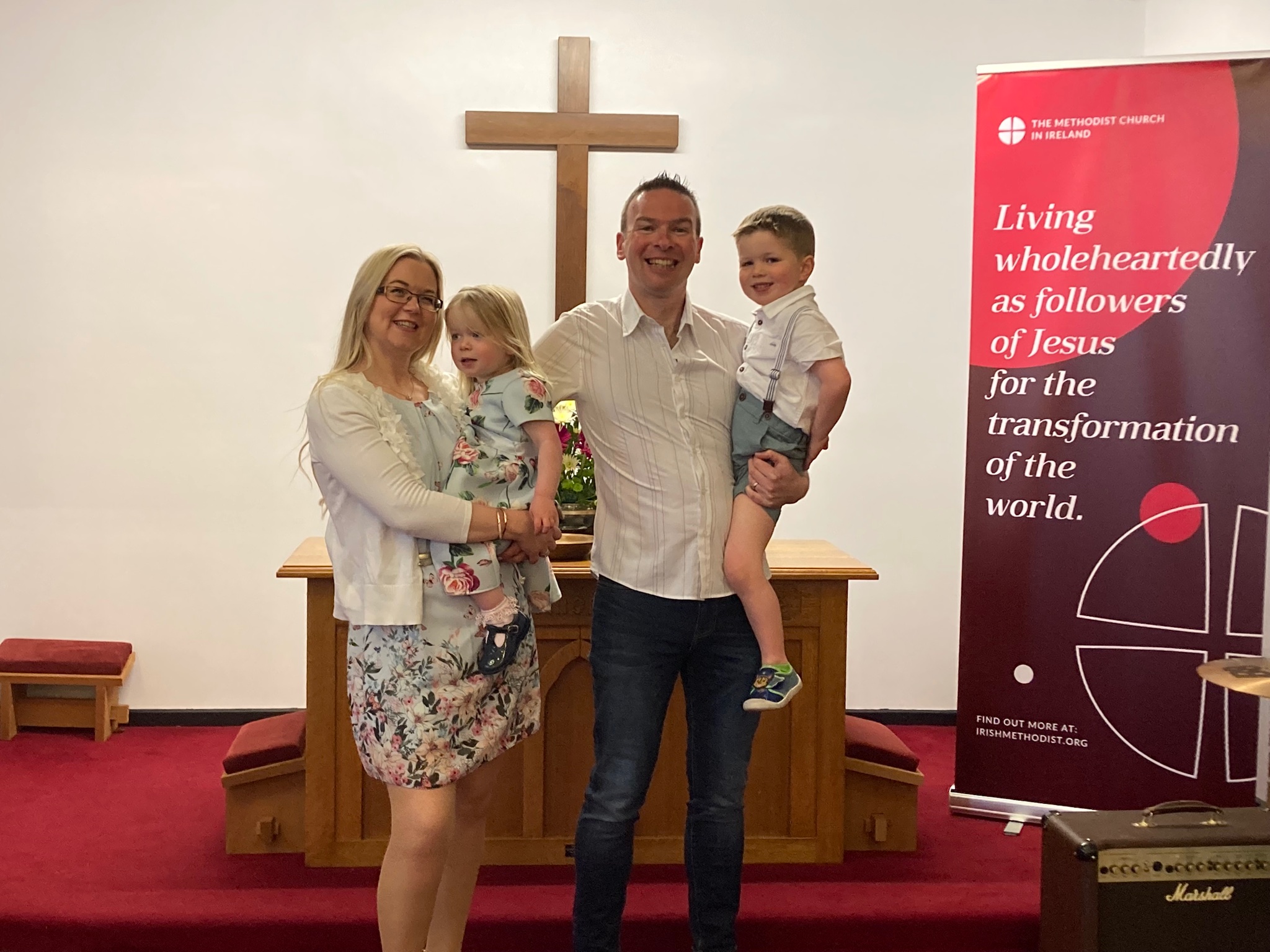 We joined with family and friends for Anita's dedication on Sunday 19 June 2022.
Family and friends joined Steph & Chris Neilands at the dedication of son, Rory, on Sunday 7 November 2021.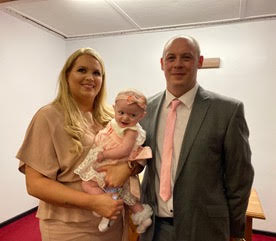 On 17 October 2021, Zoey McLellan was baptised. Here she is with her parents Joanne and Jonny.
Congratulations to Rachel & Graeme who were married in the church on Friday 1 October 2021.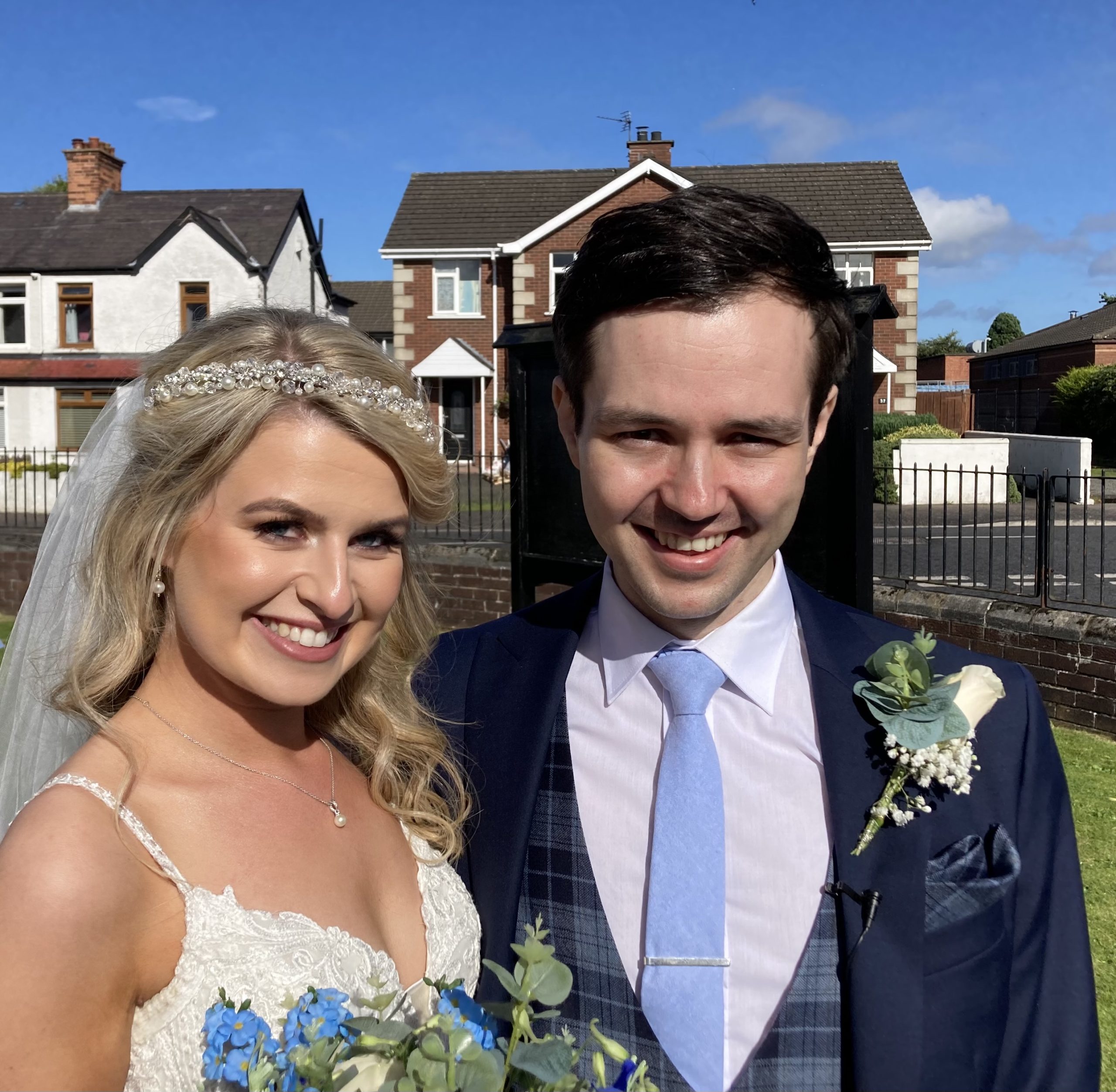 On Sunday 12 September 2021 we dedicated to the glory of God the newly refurbished Welcome Area.  We also dedicated the Cross and Communion kneeling stools in loving memory of Desmond Ferguson.